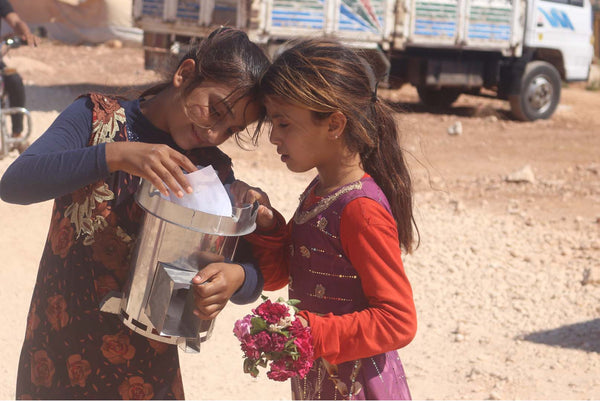 Fire For Life
Help communities in need by purchasing a Fire for Life
Cooking Stove – a safer, more efficient alternative to open fire cooking.
You buy one, we give two more.
OUR PURPOSE
Driven by Escea Fireplace Company and their purpose to put a better fire at the heart of every home, Fire for Life is a not-for-profit project that aims to solve the problem of open fire cooking in the developing world.
THE SITUATION
Open fire cooking in developing
countries is a major issue – from the time and resources it takes to build an open fire, to the scarce and expensive wood required to burn; the fires can't easily be moved around, and they're often unsafe in difficult conditions.
HOW WE'RE HELPING
Escea Founder and CEO Nigel Bamford set out to solve these issues, in the way Escea knows best – by making better fires. So we designed the Fire for Life Cooking Stove - a safer, more efficient, and more practical solution to the open fire cooking.
MAKING A DIFFERENCE
To get the stoves into these hard-to-reach communities, we teamed up with our friends at humanitarian organisation ReliefAid. The stoves have already made a huge difference to families like these, so we're making more – and you can help too.
Making innovative fireplaces is at the core of everything we do. So, when we saw an opportunity to improve the lives of people who only have an open fire to cook on, it was a no-brainer for us to get involved
Nigel Bamford
Escea Fireplace Company Founder
DONATE VIA OUR PARTNER
You can also donate directly to our humanitarian organisation partner, ReliefAid.
DONATE NOW